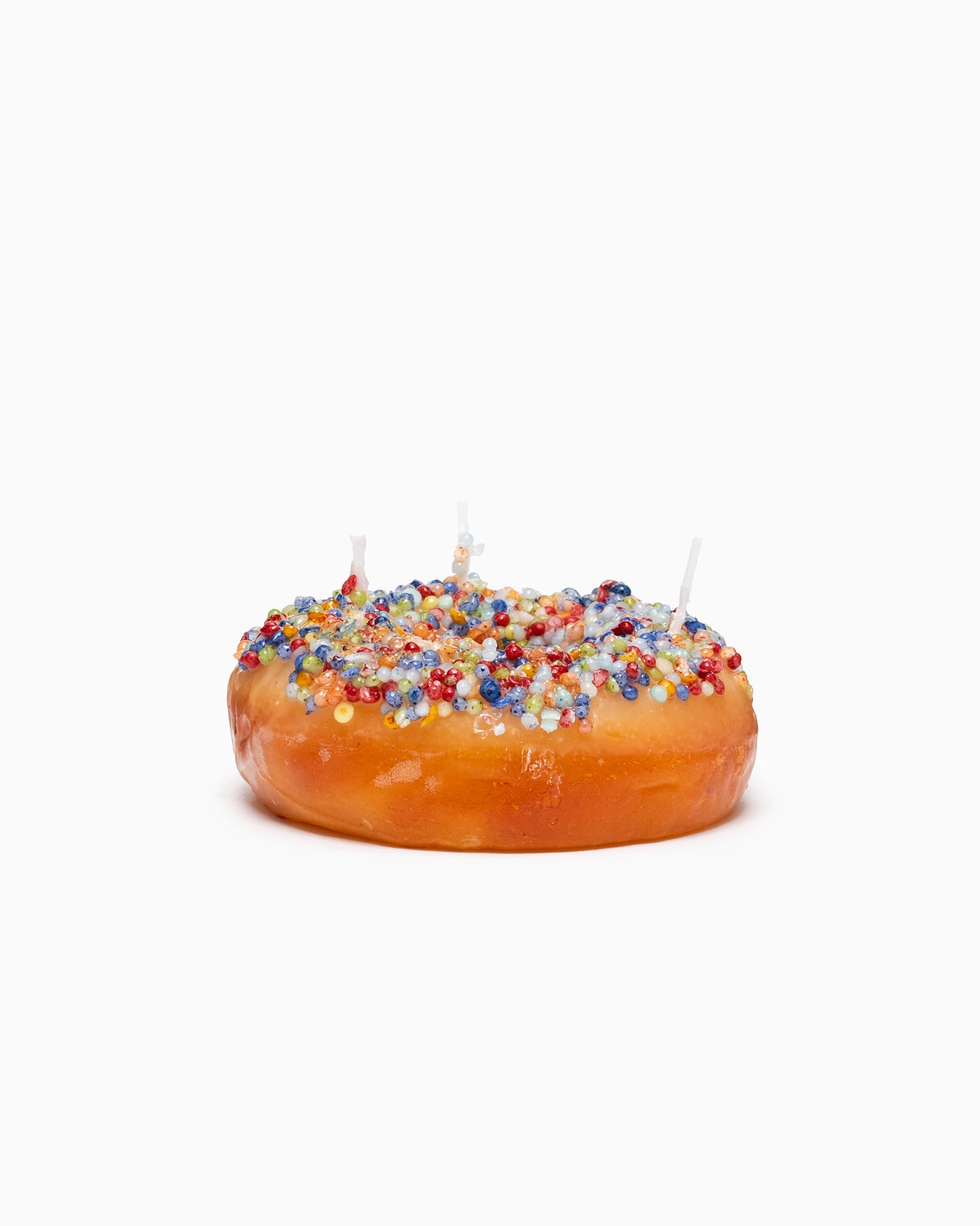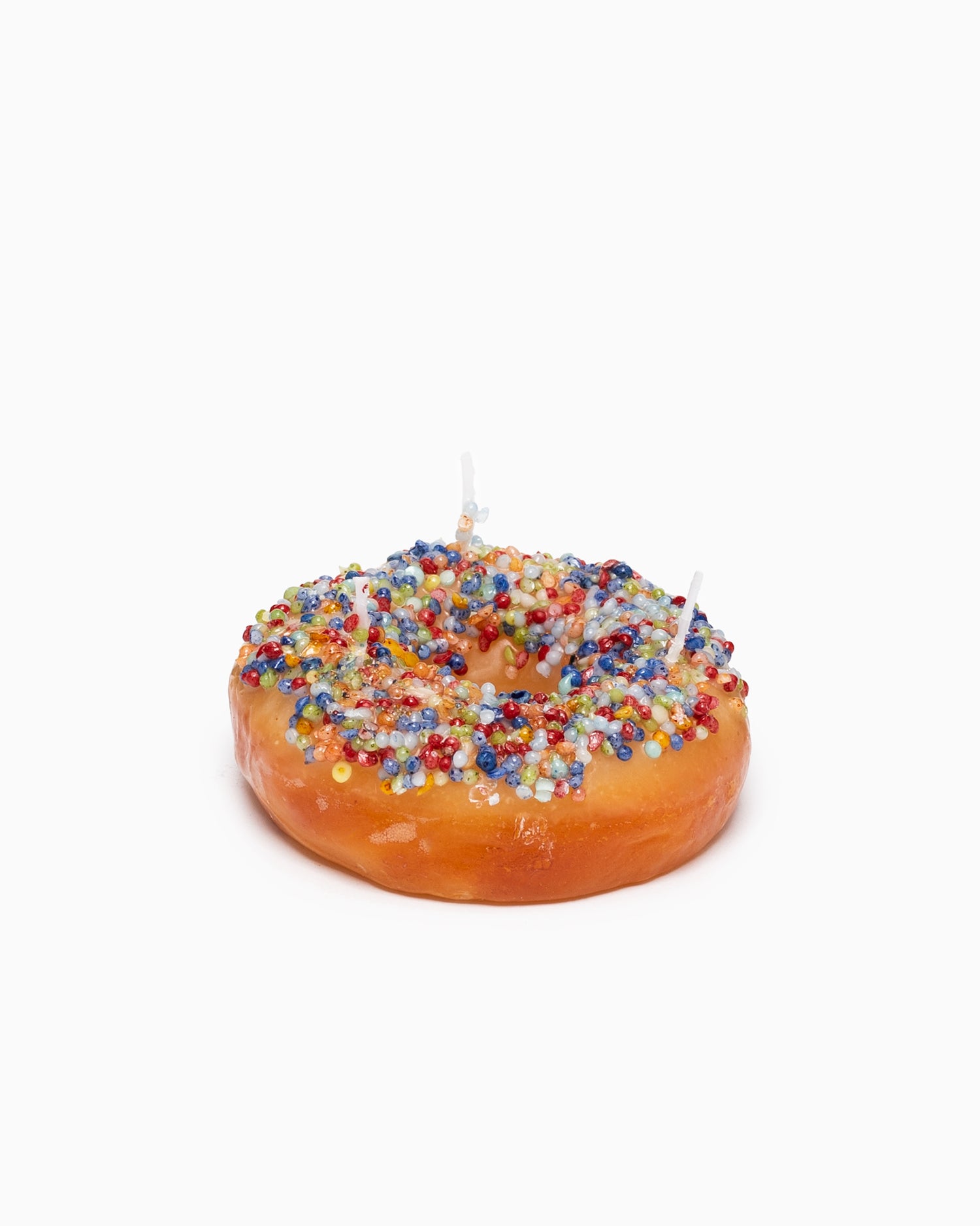 Donut Candle - Honey Glazed with Rainbow Sprinkles
Sale price

$19.00 USD
Regular price
(/)
---
Indulge in the irresistible allure of our Honey Glazed Donut Candle with Rainbow Sprinkles. This delectable candle captures the essence of a freshly baked donut, enticing your senses with its mouth-watering appearance.
Expertly crafted, each Honey Glazed Donut Candle is meticulously designed to replicate the irresistible charm of a glazed donut. The candle features a realistic shape, complete with a luscious honey glaze and colourful rainbow sprinkles that add a playful and whimsical touch. To enhance the authenticity, this candle boasts not just one, but three wicks, evenly distributed across the donut's surface.

Made from high-quality, unscented paraffin wax, our plate of spaghetti candle offers a clean and smoke-free burning experience. The pure cotton wicks provide a reliable flame that dances elegantly, adding an element of enchantment to your surroundings.

Display this delightful candle in your kitchen, living area, or even in your office space to evoke a sense of joy and indulgence. Its realistic design and mouth-watering appeal make it an ideal gift for donut enthusiasts, food lovers, or anyone seeking a touch of sweetness in their decor.
Origin: Made in Italy

Materials: Paraffin Wax, Cotton Wick

Note: Each piece is handcrafted and therefore slight variances may occur making each candle truly unique. 

Measures: Ø10.2 x H3.8 cm / Ø4 x H1.5 in
About This Candle

This extraordinary line of unscented candles are meticulously crafted with a rich history dating back to the 19th century in southern Italy. This family-run enterprise blends artistry and innovation, producing over 3000 unique molds that capture the essence of realistic food and exquisite fruits. Using top-grade materials, including food-grade paraffin, and pure cotton wicks, the candles offer a smoke-free and dripless experience. Each piece proudly bears the mark of "Made in Italy," symbolizing the company's heritage, passion, and unwavering commitment to quality.
Placement: Choose a stable, heat-resistant surface to place the candle. Ensure there is enough space around it to prevent any hazards.
Lighting: Before lighting the candle, trim the cotton wick to approximately ¼ inch for optimal burning. This helps promote a steady flame and reduces smoke.
Safety Precautions: Never leave a burning candle unattended. Keep out of reach of children and pets. Ensure there are no flammable materials nearby. Always extinguish the candle before leaving the room or going to sleep.
Extinguishing: To extinguish the flame, use a candle snuffer or gently blow it out. Avoid using water or blowing forcefully to prevent hot wax splatters.
Pickup currently unavailable at Gastown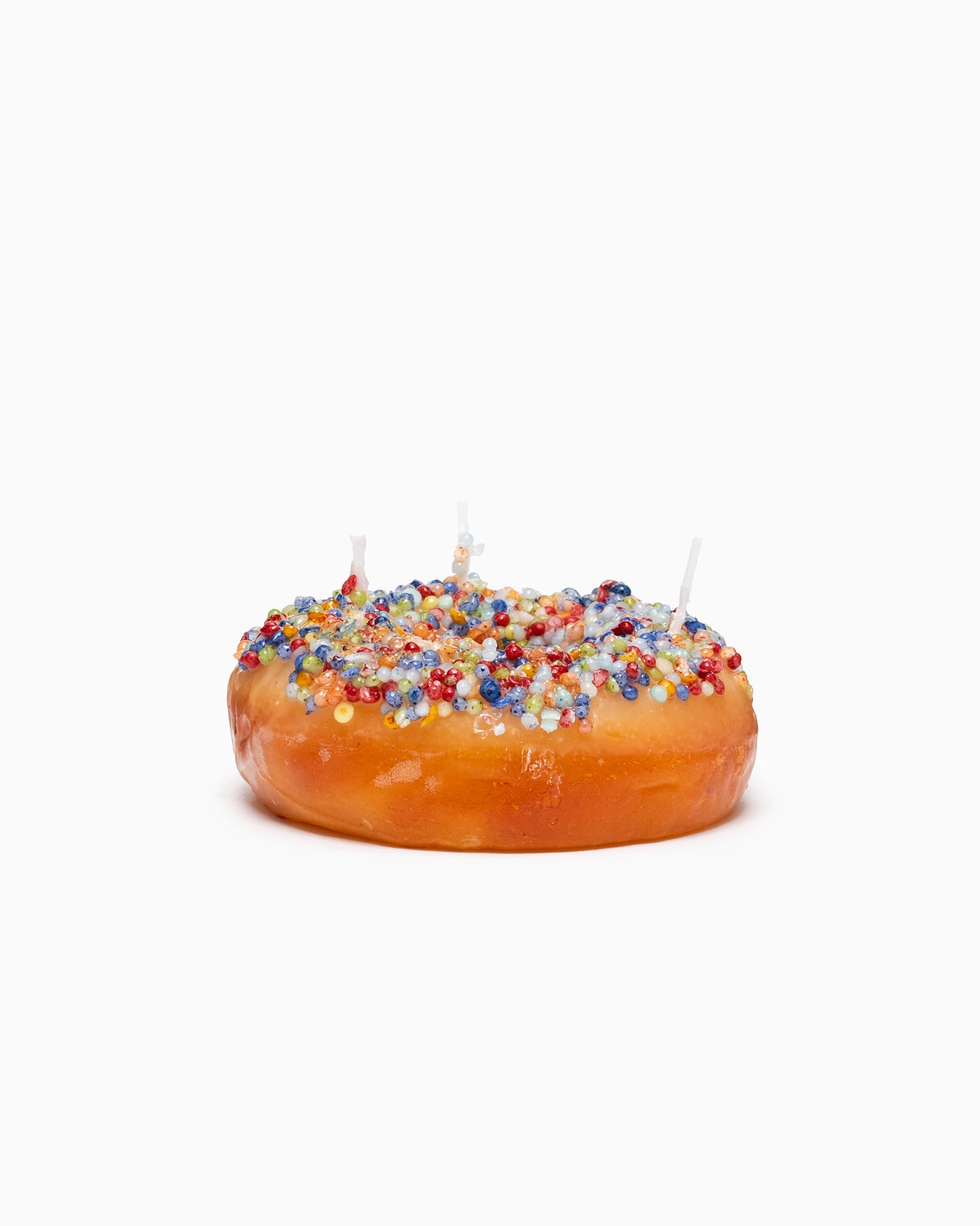 Donut Candle - Honey Glazed with Rainbow Sprinkles
Gastown
Pickup currently unavailable
320 W Cordova Street
Old Faithful Shop
Vancouver BC V6B 2V2
Canada
Kitsilano
Pickup currently unavailable
1985 West 4th Avenue
Vancouver BC V6J 1M7
Canada
Choose options